CVS 3/3/19 (Free Colgate, Sure, Maybelline and more great deals)
If this is your first time shopping at CVS or buying with coupons make sure you have
CVS extracare Card (is FREE & available to request when checking out)
Make your list (I have a spreadsheet click here if you would like to see or use it)
Cut Coupons, Select coupon from CVS app and/or print coupons (before they are no longer available)
Take your previous ECBs (if this applies)
Did you miss some of the inserts, for the upcoming deal there are a few Printable coupons Available which can help you save without missing out on great items below:
Buy 1 – Build your Squad for $1.99 (is an empty palette that holds 3 eyeshadows)
Buy 1 – Quad Eyeshadow for $6.99
Buy 2 – New Lipstick for $7.99
Use 4 $3.00/1 Almay Product – 2-24-19 SS (exp 03/24/19)
Pay $4.96 get $4 ECB
Final Price $4.96 or $1.24 each
Tip – if you have an Almay CRT or Cosmetics CRT this will be Free
Maybelline I share 3 different options (it all depends which CRTs you have) Overall here are some great deals.
Great Eucerin deal if you have CRT and printable coupon.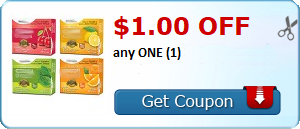 Colgate great deal if you have this printable in your binder (if you have it here is 2 deal ideas which include one with & without CRT)
We are getting some Garnier coupons this Sunday 3/3 – if you have a CRT for garnier you can follow the Skincare deal idea and get it FREE & Moneymaker
You are welcome to  watch the video explaining each offer here
Cash Back offers through 5 apps
If you are new to cash back offers here are 5 you can start earning as you shop in places like CVS.  If you use my link we both will receive an incentive which will help you get started with a better amount..
Fetch Rewards – Another way to save, there is a new app (similar to Ibotta) You can begin by using my referral code A8CVB and you'll get 1500 points (like $1.50 in rewards!) when you scan your first rebate!